Park Leśny Rembertów investment – a modern housing estate in the vicinity of the forest
Location: Kawęczyn-Wygoda, ul. Chełmżyńska 198 (8.8 km from the center of Warsaw)
---
Park Leśny Rembertów is a modern housing estate located on the outskirts of Warsaw, in Rembertów, at Chełmżyńska Street. Our ambition was to create a good place to catch your breath from the fast pace and noise of a big city, because we know how important these values ​​are in the modern world. Thanks to our estate, your dream apartment away from the hustle and bustle is at your fingertips. The numerous green areas within the complex and the vicinity of the Rembertów forest will make the longed-for peace possible. Children will be able to enjoy fresh air and exercise on a specially prepared playground. And the numerous shops, schools and bus stops nearby make Park Leśny Rembertów an ideal location. Our ambition was also to design a housing estate that would not only give you respite, but also be safe. Therefore, a natural choice was to create a closed complex with an underground car park for cars. The entire investment will consist of 10 stages, with a total of approximately 1,300 apartments.
---
Delivery date:
stage 4 – ready to pick up


Advantages:
Close to schools and shops
An oasis of peace and quiet
Right next to the forest
Closed estate
Great location
Premium standard
---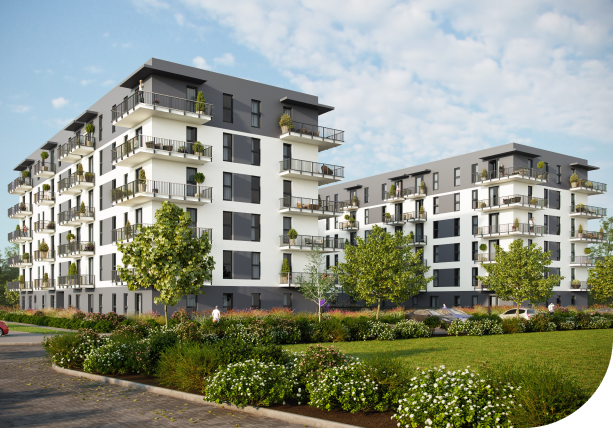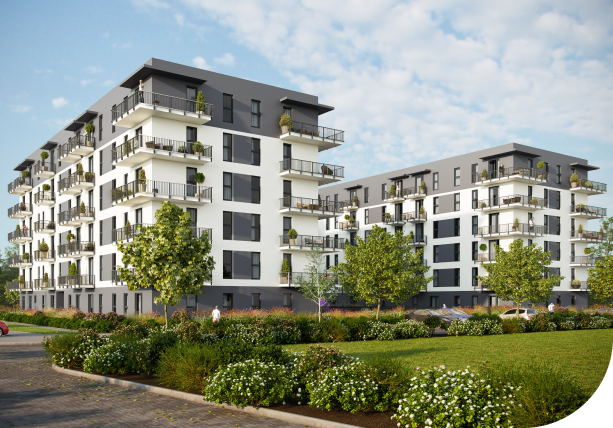 Avaliable premises:
A wide selection of apartments and an equally large selection of square meters:
1-room with an area of 25 m2
2-room with an area of 35 do 40 m2
3-room with an area of 57 m2
4-room with an area of 67 do 70 m2
Thanks to this, you are guaranteed that you will find exactly the space you need.
---
The developer has also provided for future residents:
Above-ground parking spaces / underground garage:

Prices from PLN 25,000




Storage rooms:

Prices from PLN 3,000


*Information on the availability of storage rooms and parking spaces in the Sales Office.
---
The height of the rooms: depending on the floor, from 260 to 280 cm high.
Finishing standard: development standard
Type of ownership: separate ownership with the ownership of the land.
Amenities: playground, fenced area, elevator
Nature: there is a forest in the vicinity of the investment